Make an impact. Help shape New Zealand's future.
As one of New Zealand's leading law firms, we think beyond the law, applying commercial knowledge and innovative thinking to some of New Zealand's most high-profile transactions, projects and disputes. With a deep understanding of our clients, we tackle problems from all angles, meaning we always find the best solutions.
That is why we are the firm that's helping shape New Zealand's future.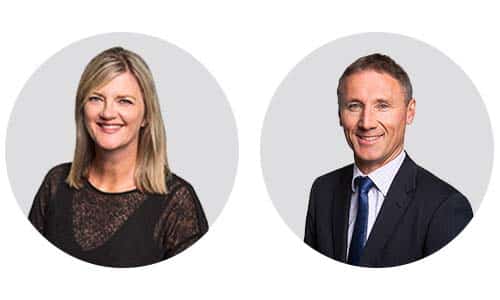 Kia ora
At MinterEllisonRuddWatts we are proud to attract and develop exceptional talent. We are passionate about what we do and are always seeking to find better ways to do things. We believe that we have a fantastic bunch of people at our firm. We all share a mindset of working together, driving innovation and thinking collaboratively, while understanding our clients' needs and providing them with technical and commercial solutions that meet those needs.  This approach is reflected in our values and our strategy – and we look forward to sharing these with you. Our culture of equality and inclusion has been well known for a long time. We are focussed on being supportive, open-minded, and passionate about helping each other achieve success both professionally and personally. A world of opportunity awaits you, and we hope to see you soon.
Sarah Sinclair, Chair and Partner and Andrew Poole, Chief Executive
We want you to succeed
As an intern, summer clerk or graduate, you will be given real opportunities – opportunities to grow, learn and succeed while working with some of the most experienced lawyers in New Zealand. You will receive the training and support needed to reach your goals.
You will experience first-hand the type of work you could do as a lawyer with us. We aim to empower you to kick start your career, while being challenged, yet supported, and providing you with an environment of constant learning.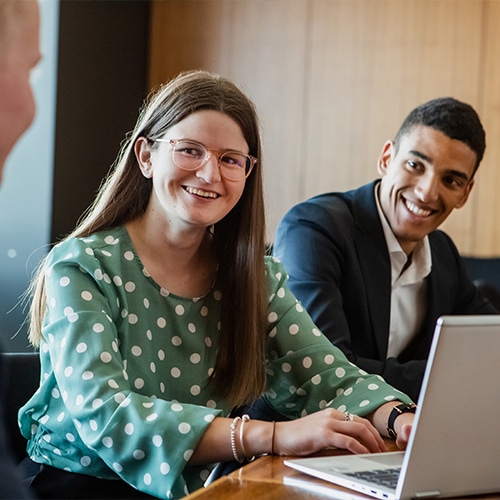 Collaboration is in our DNA
Our unique culture creates greater collaboration across our firm and ensures we seamlessly service clients with our commercial solutions-based approach. This approach also encourages a broad career path for our people, with more opportunities to work across multiple practice areas, meaning our lawyers develop a breadth of skills that future proof their careers.
Exceptional people
With a large and diverse client base, we need to have a deep understanding of many areas. Our market-leading lawyers stay at the leading edge of industry issues, guaranteeing we deliver innovative solutions to our clients' most complex challenges.
Work with us and you'll discover it's our approach that sets us apart from the other firms, as much as our expertise.
Learn more about our legal teams.
Transforming legal services
As the business world rapidly evolves, everything we do is underpinned by a constant focus on continuous improvement and delivering innovative solutions. We are seen by the market as being progressive and forward thinking, with a constant eye on the horizon to help our clients really get the best results for their business.
We are industry leaders in legaltech and innovation, having developed a bespoke client portal, obligations register, and document automation stack – tools that we use and offer to clients.
We were the first New Zealand law firm to invest in exploring AI to benefit the legal industry and businesses with our firm co-founding McCarthyFinch in 2017. We exited in late 2020 through an asset sale to Onit, a leading global provider of enterprise workflow solutions. Our firm's initial investment through to successful sale and exit highlights our commitment to developing cutting-edge globally-significant technology solutions.
A truly international presence
MinterEllisonRuddWatts offers unparalleled global connections as part of the MinterEllison Legal Group.
With links to an unrivalled global network of independent and leading law firms located in most of the world's major commercial markets, we are able to provide a global outlook and offer the best possible legal advice from New Zealand.
Our teams collaborate across Australia, Hong Kong, mainland China, and the UK to deliver exceptional outcomes to our clients.
Find out more about our global connections.
For more information on our award-winning practices, employee benefits, inclusion and diversity, and corporate responsibility, visit minterellison.co.nz
Leading diversity and valuing inclusion
Empowerment, diversity, and inclusion, particularly respecting individuality, are at the heart of our firm's values and culture. Our firm has a long history and is often thought of as the firm that brings together diversity of thinking and experience.
We have taken deliberate steps to drive change, both within our firm and in the broader legal industry, with our progress measured and reported to our Board, as well as to the Global Women's Champions for Change initiative of which we are a founding partner.
Our firm is one of 15 New Zealand workplaces to sign the New Zealand Law Society (NZLS) Gender Equality Charter and we are currently working towards achieving the Rainbow Tick – a certification for organisations that have a proven record of accepting, valuing, and embracing LGBTTQIA+ people in their workplace. It is an important step in ensuring our firm is a safe, welcoming, and inclusive environment for people of diverse gender, gender expression and sexual orientation. For us, this means creating a workplace where people can bring their best and whole self to work.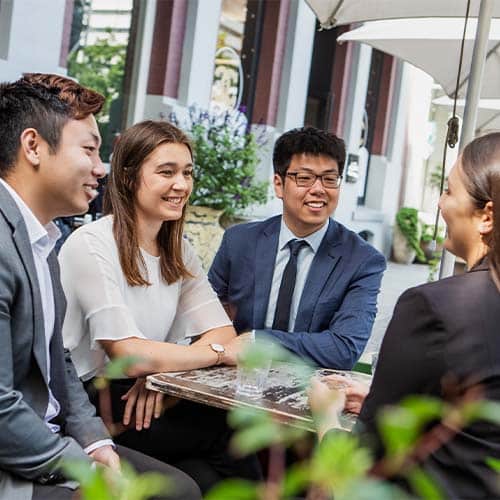 Our Empowerment, Diversity and Inclusion (EDI) Committee
This committee of elected partners and staff maintains an ongoing focus on diversity of age, background, gender, ethnicity, and sexual orientation, to support an inclusive culture. Working closely with our HR team, the committee drives initiatives and measures progress against EDI goals, regularly reporting and making recommendations around improvement to our Board.
Equitable instructions
We support the New Zealand Law Society's Gender Equitable Engagement and Instruction Policy, that assists with women's career progression through the fair allocation of work and lead roles on major matters. Additionally, we offer coaching support to our female lawyers seeking advancement and promotion, through our performance review process and by way of our MentorME programme. We also regularly host sessions with successful internal and external female lawyers on their career paths, to motivate women within our firm to achieve their vision of success. 
Ethnic and cultural diversity
Our staff come from a broad range of backgrounds and experiences and bring with them a unique mix of skills and expertise. As such, we foster a culture that embraces individual differences. We actively support cultural celebrations such as Māori language week, Diwali and Lunar New Year and Te Reo language classes are offered to all staff. Additionally, we support TupuToa, an organisation that seeks to grow Māori and Pacific leaders, by offering students fully paid internships and employment opportunities. Our firm's leaders also participate in TupuToa's Cultural Intelligence training.
Diversity of thought
Diversity of thought drives innovative change and growth, with unique ways of thinking providing an enhanced ability to solve problems. Our Chief Executive holds monthly coffee sessions with a diverse group of staff to hear their views and listen to ideas, while both our offices also have suggestion boxes for staff to provide feedback or suggest alternate ways of doing things.


Our commitment to sustainability
Our firm is playing an active part in Aotearoa New Zealand's sustainability journey, which is already underway. We are passionate about helping to shape New Zealand's future, and we believe in using our collective skills, time and resources to make a positive impact for our people, our clients, our communities and our planet.
To create the sustainable future we want to see, we commit to three pillars built upon te taiao (environment), ngā tāngata (people) and ngā tikanga (practices). The three pillars see us playing our part in a low emission, circular economy; contributing to social empowerment; and using our position as strategic advisers to positively shape Aotearoa New Zealand's future.
In 2021, the firm proudly became a Living Wage employer.
We are also proud to be the first New Zealand law firm to commit to climate conscious clause drafting, applying the approach taken in The Chancery Lane Project.
Learn more by reading our Sustainability strategy and targets.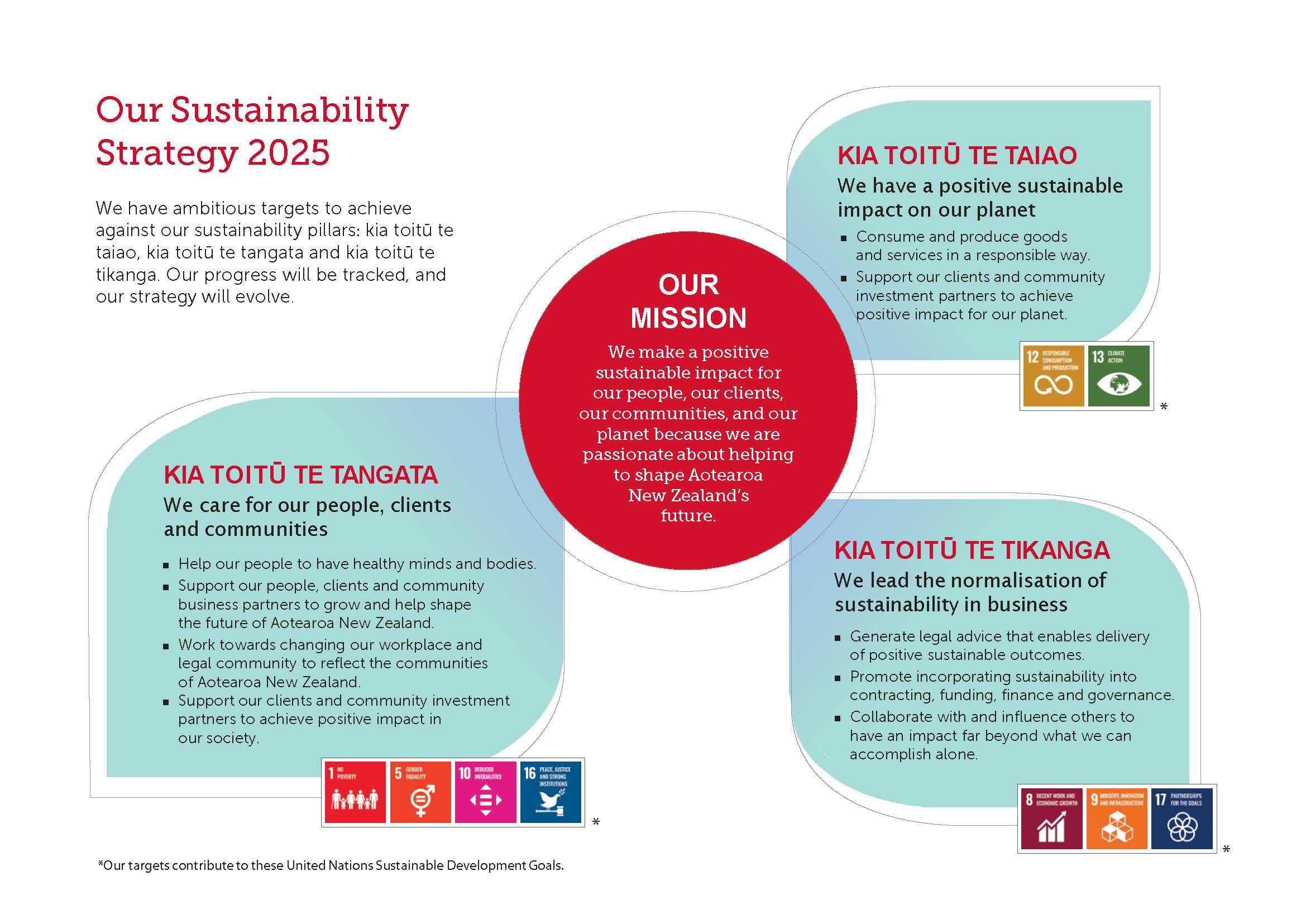 Giving back to the community is a big part of our culture
We are dedicated to building long-term partnerships with organisations that are committed to supporting youth, education and improving quality of life, through a combination of pro bono, community programmes, volunteer support and sponsorship.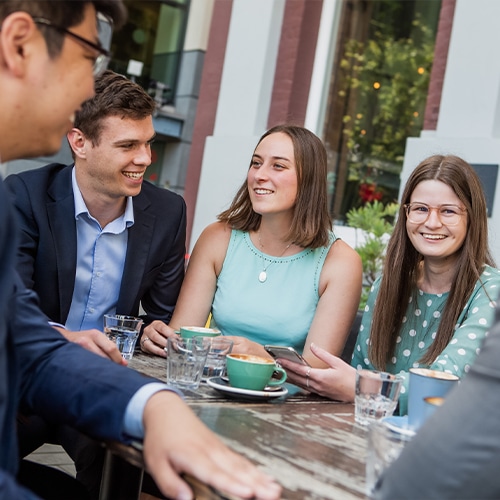 Volunteering
Each year, every member of staff is given one day of paid leave to use for volunteering. While this leave is optional, it encourages our staff to help the community and a cause by offering the time to support it.
Pro bono
Every year the firm provides free legal services to a wide variety of organisations. Some of these are very significant and long-standing relationships, such as our relationship with the New Zealand Symphony Orchestra and the SPCA. Our pro bono work is managed like our client work to ensure the charity or cause receives the best advice and service.
Mothers Project
Over the past decade, we have enabled and actively continue to support the work of the Mothers Project, an initiative started by Partner Stacey Shortall. The project has the underlying aim of connecting incarcerated mothers and their children. Many of our lawyers volunteer to meet with mothers on a monthly basis, and provide follow-up assistance as needed; for example, locating children, helping mothers re-establish relationships, liaising with Oranga Tamariki and providing practical assistance for arrangements after the mother leaves prison. Some volunteers assist mothers whose children are currently in whāngai arrangements.
Homework Club
For more than six years, a group of MinterEllisonRuddWatts volunteers have committed time each week to attend Wesley Primary School (Mt Roskill, Auckland) and Holy Family School (Porirua, Wellington) to help kids with whatever the school community believes will best support the learning experience of the students. The schools we partner with are predominantly lower decile, and the majority of students come from Pasifika or Māori families. Homework Club, was an initiative started by Partner Stacey Shortall.
TupuToa
We work closely with TupuToa, an organisation seeking to grow the next generation of Māori and Pasifika business leaders. We offer students a fully paid summer clerk internship at our firm each year, with many TupuToa scholars now solicitors within our firm. As part of this relationship our firm's leaders also participate in TupuToa's Cultural Intelligence training each year.
Bishop Viard College
We support Bishop Viard College (Porirua, Wellington), a school with predominantly Pasifika students, in a number of ways including establishing its school canteen, contributing to its annual careers evening, and engaging with students who are interested in working in the legal profession.