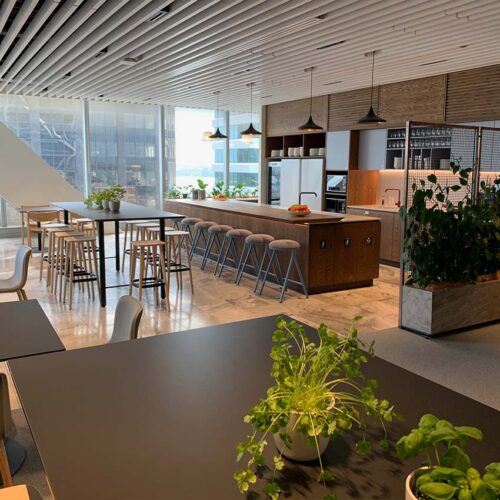 Our Auckland team is based in the new PwC Tower at Commercial Bay.
Located on levels 19 to 22, our new space is designed to further enhance our team culture and well-being, as well as our unique approach to delivering the best outcomes for our clients. Adopting new technology and flexible working principles, our new space has collaboration at its core.
A stunning internal staircase links our four floors, encouraging collaboration while supporting movement. While personal workspaces are all open plan there are different zones designed for various working styles – from quiet rooms for focused work, collab rooms for setting strategy and discussing solutions, breakout spaces allowing shifts away from personal workspaces, and a staff café as our central social hub.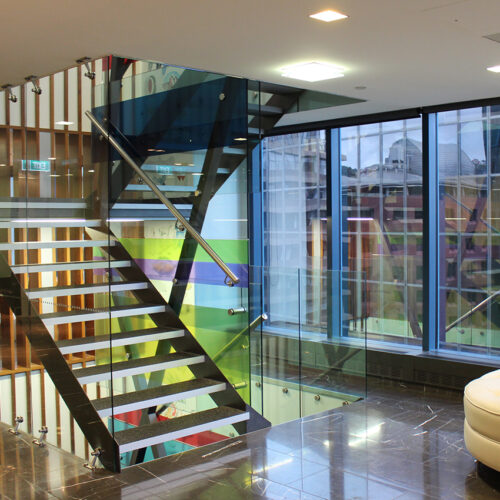 Our Wellington premises is located in the Capital on Quay on The Terrace.
Situated in the heart of commercial Wellington, the office boasts spectacular views of the waterfront and surrounding cityscape. The office is located close to both public transport and inner-city car park facilities. Occupying levels 17 to 19, the working floors are connected to the meeting floor via an impressive internal staircase.
The Wellington office prides itself on having an open, relaxed, and friendly culture, while still focussing on providing exceptional outcomes for clients. Junior staff have the opportunity to share offices with senior staff, providing a unique learning experience and the chance to understand how a leading commercial law firm operates on a day-to-day basis.
You can contact us at any time about your application. We are here to help make your decision to join our team an easy one!
For more information, please use the form below or call our friendly HR team.